Live Zoom, On Demand and Third Party Courses 
We offer a variety of courses to suite different learning styles and approaches:
Live Courses – offer the component of connection with other members and a time commitment.
On Demand Courses – are pre-recorded and you can take them at your convenience and rewatch segments as you wish.
Third Party Courses – are courses we are licensed resellers for and we generally only offer the BALM® courses as we are Professional Family Recovery Life Coaches certified by the BALM Family Recovery Institute. 
The BALM® One Year Family Recovery Program, is a complete program offering several courses, an extensive knowledge base, a variety of group offerings, including group coaching, mediation classes, journalling, etc. If I can recommend one thing for you to do as the Mom of a child struggling with addiction, it is to sign up for this one year program. Here you will find connection and support that will regenerate your energy, optimism and confidence. This program will create for you the feeling of belonging, acceptance and support that you will not find so completely anywhere else.
If you are not interested in joining a community of people with shared experience, we will continue to bring you more offerings of an on demand nature. Please check back with us as these are presently in the making.
You may also be interested in confidential one-on-one Family Recovery Life coaching. Schedule a complimentary 30 minute session to see if it's right for you. We also offer combined packages with courses and coaching as special prices. Please book a complimentary consultation to learn more.
What exactly are the benefits of having a Life Coach?
What Exactly does A Life Coach Do?
A life coach partners with you to tap into your own innate wisdom. A life coach holds space for you so you can see the forest for the trees and hear your own words  from the outside in. No one knows you better than yourself. It's amazing what you'll discover as you hear your own words speak your true wisdom. Life coaching allows you to stop the world so you can reflect – on what you are needing and what you would like to have happen. The experience of giving yourself a session with a life coach is about taking time to connect with yourself. A life coach will bring out your true essence and help you remember who you truly are, what really matters to you, and how to get where you want to be.
How Do I Know if Life Coaching Is Right for Me?
Life coaching is for people with a goal in mind. A life coach helps you answer a question, find a solution, clarify what you really want and make positive changes in your life. It's about moving forward rather than reliving or staying stuck in the past. The experience of being coached is intended to be empowering and transformative in some way. Being coached helps us to evolve into our own potential.
Do You Only Work With WoMen?
Never say never, but for now the answer is yes. The path that led me to this career created a profound understanding of what it means to be a Mom and what Moms do. Moms are fierce protectors and we will roll up our sleeves and try to fix anything that interferes with the wellbeing of our family. Our focus is so often outward. I have a profound love of the roll of the mother as a fierce warrior and my compassionate understanding of that has become the foundation of what I have to offer both as a family recovery coach and as a life coach. In my role as a life coach, I gently guide my Mommas to focus on their goals for themselves for just a short time, rather than the needs of others. 
Do You Offer combined Services?
I offer services that compliment each other and if I believe that combining services will help you, I will suggest them. Family recovery coaching is a little different from life coaching in that I have knowledge that can help in certain situations and I will ask you if you would like those suggestions. If you come to me for coaching, you will not need to choose one over the other – we'll take things one session at a time. I will always ask your permission and you are always at choice. 
Do You offer packages?
I do offer packages. Coaching is goal oriented. We'll work on your objectives and get you moving forward with a plan. My coaching package is usually 6 or 12 sessions and may be renewed as long as you feel you are benefitting. It can also be combined with a course or a one year BALM® family membership. These packages offer premiums for a set commitment. 
Contact
Do you have questions or comments? We'd like to hear from you!
Toll Free: +1.888.889.0343
in USA & Canada
Download eBusiness Card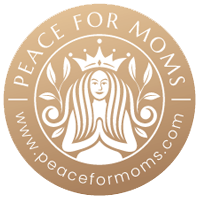 "The opposite of addiction isn't sobriety. It's connection." ~ Johann Hari