Recommended Reading, Listening, Watching & Some Free Stuff coming…
Suggested Reading, Watching & Listening
There are many perspectives on addressing problematic substance use. There is no one size fits all solution. People need to find something that resonates with their own situations and outlooks. Here we provide a list of books, (some with audio versions), and videos, that offer various perspectives. We highly recommend that you read or listen to as many as you can, to establish your own view on what might inform you and your loved one best, regarding many varied aspects of addiction, such as health, diet, neuroscience, healing and self care.
Perspectives on Addiction, Care & Treatments:
The Addiction Spectrum: A Compassionate, Holistic Approach to Recovery


by 

Paul Thomas M.D.

 and 

Jennifer Margulis PhD

 | 

Sep 4 2018

Overcoming Opioid Addiction: The Authoritative Medical Guide for Patients, Families, Doctors, and Therapists
by 
Unbroken Brain: A Revolutionary New Way of Understanding Addiction
by Maia Szalavitz | May 9 2017
Deep Nutrition: Why Your Genes Need Traditional Food
by Catherine Shanahan M.D. | May 29 2018
Keto: The Complete Guide to Success on The Ketogenic Diet, including Simplified Science and No-cook Meal Plans
by Maria Emmerich and Craig Emmerich | Jan 9 2018

The Mind-Gut Connection: How the Hidden Conversation Within Our Bodies Impacts Our Mood, Our Choices, and Our Overall Health  by 
The Grief Recovery Handbook, 20th Anniversary Expanded Edition: The Action Program for Moving Beyond Death, Divorce, and Other Losses including Health, Career, and Faith
by John W. James and Russell Friedman | Jan 10 2017

Beyond Addiction: How Science and Kindness Help People Change
by Jeffrey Foote, Carrie Wilkens, et al. | Dec 30 2014
The Body Keeps the Score: Brain, Mind, and Body in the Healing of Trauma
by Bessel van der Kolk M.D. | Sep 25 2014
Hold On to Your Kids: Why Parents Need to Matter More Than Peers
by Gordon Neufeld and Gabor Maté MD | Aug 13 2013
Scattered Minds: The Origins and Healing of Attention Deficit Disorder
by Gabor Maté MD | May 30 2000
The Tapping Solution: A Revolutionary System for Stress-Free Living
by Nick Ortner and Mark Hyman M.D. | Sep 16 2014
"Addiction Impacts the Entire Family: Pearls for Providers" was written by Alicia S. Ventura, MPH, Director of Special Projects and Research, Office Based Addiction Treatment Training (OBAT) at Boston Medical Center's Grayken Center for Addiction. Posted with permission rights.
Contact
Do you have questions or comments? We'd like to hear from you!
Toll Free: +1.888.889.0343
in USA & Canada
Download eBusiness Card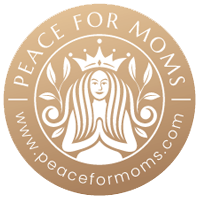 "The opposite of addiction isn't sobriety. It's connection." ~ Johann Hari